Mar
25
Sat
Fun with Aesop's Fables Workshop at the Northeast Storytelling Conference

@ Plymouth, MA
Diane presents her workshop "Fun with Aesop's Fables" Saturday from 1:30-3:00 pm as part of Northeast Storytelling's 2017 Sharing the Fire Storytelling Conference. The theme this year is, "Voices Across Borders: Creating Connection" and the conference will be held at the 1620 Hotel in Plymouth, MA. Register today for this stellar storytelling conference!
Diane's workshop for this year's Sharing the Fire will be on Saturday, March 25th from 1:30 -3:00 pm. Sign up for the whole day of workshops or come for the whole Conference which runs from Friday, March 24th pre-conference intensives through till Sunday, March 26th. Find out why this is one of the most popular storytelling conferences around! Check out the program booklet of all of the offerings here: http://lanes.org/storytelling-conference/conference-program-booklet/
Fun with Aesop's Fables a storytelling workshop led by Diane Edgecomb
Zany Animal Characters, Witty Plots and Human Foibles, Aesop's Fables are just plain FUN to work with! These tales provide clever commentary on human failings by using timeless themes, characters and situations. Learn how to send-up contemporary situations that abound in greed, lies, excessive pride, excessive speed or an amusing lack of focus by improvising with these classic short tales. We'll work with rhyme, word-play, exaggerated characters and absurd new situations to open up the fables to contemporary commentary. You'll leave with a little gem to add to your repertoire while learning engaging techniques for working with "value" able tales.
May
6
Sat
Flora's Holiday

@ Tower Hill Botanic Garden, Boylston, MA
May 6 @ 6:00 pm – 8:00 pm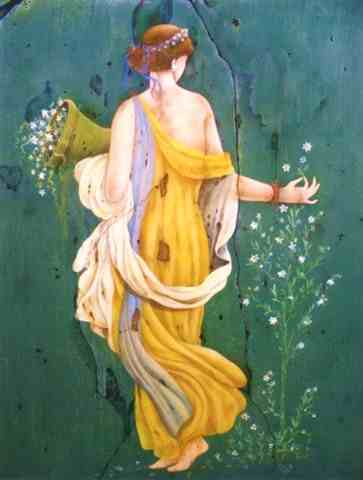 Flora's Holiday*
Only one performance! Saturday, May 6th, 6-8pm
Tickets: $25 members, $30 for non-members
Celebrate flowers and the coming of spring with "Flora's Holiday," a unique story and music performance that travels through the gardens and forest paths of Tower Hill Botanic Garden. This event, specially crafted for Tower Hill by master storyteller Diane Edgecomb and Celtic harper Margot Chamberlain, leads the audience to some of the garden's most beloved spots including an expansive field of 25,000 daffodils, a forest glade where Pan presides, a sunset balcony with expansive views of Mount Wachusett and an open-air gazebo where the haunting Persian legend of the Nightingale and the Rose will be told. The evening's performance is drawn from Ancient Greek, Roman, Norse, Persian and Native American legends and songs revealing the mythical origins and meanings of favorite garden plants. Venture into spring with this enchanting evening stroll through Tower Hill's botanic paradise. The event is designed for adults and an older family audience (twelve and above). Participants walk approximately one mile on trails and, sometimes, uneven terrain. Bring a cushion or light folding chair to sit on if you wish! The performance takes place rain or shine. In the event of rain, it will be held indoors at Tower Hill's Stoddard Theater.
Each performance is limited to an audience of 30 ~ buy tickets early.